Why Choose YUNENG?
Chongqing YUNENG Oil-Filter Manufacturing Co., Ltd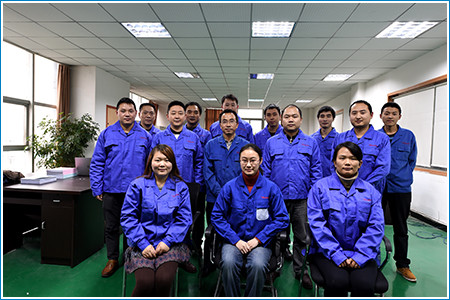 YUNENG Product selling point!
1. Oversea phone service and video chat is available.
2. Engineers are available to service abroad for installation and...
3. Nine professional engineers for after sale service
4. YUNENG has passed the ISO9001 quality management certi...
5. Automatic welding
6. Customized order
7. We could provide all necessary filed needed for importing go...
view more >
products >
contact us >
YUNENG services
Chongqing YUNENG Oil-Filter Manufacturing Co., Ltd
ENGINEERING

We specialize in making your systems suit your needs & requirements. Every system is custom engineered & custom designed.

TRAINING

YUNENG provides operational training at your facility or ours. Engineers are available to service and training overseas upon request.

MORE

SUPPORT

Instructions or technical solutions will be responded within 24 hours upon the receipt of your notification.

MORE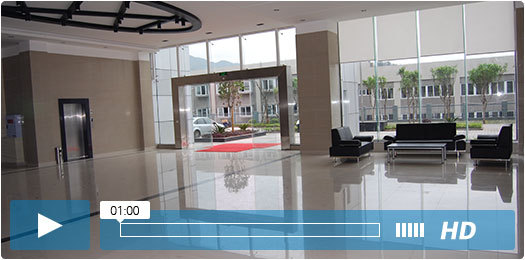 Company Profile Development  HistoryChongqing Yuneng Oil Filter ManufacturingCo., Ltd is a new and high-tech joint-stock enterprise founded on 1997 on thebasis of the former Chongqing Yuneng Oil-Purifier Factory. Our company,covering an area of about 14,500 square meters, specializes in the R&D,manufacture, and marketing of oil, water and gas filtering and purificationproducts and complete sets of related equipment. We gather a group of specializedtalents with years of working experience and technological development. Now wehave 200 employees, and 60% of them have received an educational background ator above the junior college level. We can produce 1,000 sets of oil-filteringequipment and purification equipment for other fluids every year. We are one ofthe world competitive companies specializing in high-tech oil purifier researchand manufacture.We attach greatimportance to specialization and constant improvement. Aiming at becoming aworld advanced manufacturer of oil treatment equipment, we have always upheldthe development philosophy centering on "technological innovation and serviceimprovement". We have passed the ISO quality management certification. Besides,16 new technologies have received national patents. In 2004 and 2009, ourcompany was rated as "new and high-tech enterprise of Chongqing" twice; there are seven seriesproducts such as ZJA Double Stage Vacuum Oil Purifier are rewarded as "New andHigh-tech Products of Chongqing". We have import-export operation right, andour products are welcomed in Central-South Asia, Middle-East and other dozensof countries, and enjoy a good reputation and high market share. In 2009, thelatest statistic from China's Market Research Center indicated that, among thedomestic oil purifier industry, our company's market share, competitivenesswere the number one. Yuneng Oil Purifier has become famous brand in the mediumand high grade oil treatment equioment.Over the past ten years, Yuneng has offeredproducts to thousands of electrical enterprise; hundreds of metallurgicalenterprise such as Shougang、Bengang、Zhonglv and soon; tens of petroleum and petrochemical enterprises such as Shenglong Group、DaqingPetrochemical、Changqing Oil Field and soon; tens of transformer manufactures such as Shengyang Transformer Manufacture、HengyangTransformer Manufacture、Xi'an TransformerManufacture, and we have been highly praised for qualified products and goodafter-sale services.In 2005,executives of company made the great strategy of focus on power industry;established the goal of improving three kinds of oil purification in powerindustry, speeded up the upgrade of products. 2007 is the great milestone inthe development of Yuneng. Seized the significant moment of NationalDevelopment UHV Power Grid, our company brought in talents, renovated products.The success of Double Stage Vacuum Oil Purifier and Vacuum Pump Set which wereprovided for Ningxia Transmission and Transformatin Yinchuan East---LanzhouEast 750KV project broke up international giants' monopoly position in the toptransformer oil treatment field, explored Yuneng's new chapter in this line!From 2008 to 2009, Yunengfrequently received good news of  winningthe bids, and offered qualified oil recycling equipment to Jiling Electricity Transmissionand Distribution Baiyingdong 750KV project; Ningxia Datang International DamElectrical Plant; The First Company of Northwest Electrical ConstructionBingchang to Qianxian 750KV Project; Yunnan Electricity Transmission andDistribution、Guizhou ElectricityTransmission and Distribution Driect Current ±800KV Chuxiong Converting StationProject; Sichuan Electricity Transmission and Distribution Xiangjiaba toShanghai Driect Current ±800KV Fulong Converting StationProject; Heilongjiang Transmission and Distribution Guangdong to Qingdao DirectCurrent±660KV Project; Super-highvoltage Transformer Elctrical Project Hengyang and Shengyang Transformermanufacturing Company which using oil for its own, Super-high voltage seriesoil purifier have passed the test of the market. Our products cover the marketof all super high voltage projects under construction in domestic, and havemade its due contribution to super-high voltage Electrical Gride!In the future,Yuneng will cooperate with universities and colleges and follow the path ofproduction, learn, research development, so as to realize the goal of makingstrong its main business while making bigger the company as a whole. We areready to do our part to develop national industries, save energy, protect theenvironment and pay for society. Enterprise  Culture l  Aims Customer'ssatisfaction, company's prosperity, employee's development and socialrecognition.  l  Corporate SpiritUnity, Dedication,Self-confidence and Innovation l  Corporate SpiritStrict inmanagement, work-centered, standardized and orderly l  Development ConceptTo becomespecialized, sophisticated, strong and big  l  Operational ConceptFaithful anddedicated, practical in development, and cooperative for common progress l  Work StyleCapable andexperienced, rigorous, and thorough in execution l  Personnel ConceptLoyal,responsible, diligent and dedicated l  Marketing ConceptOriented tocustomer needs, reliant on technological innovation for development,truth-seeking and realistic, trust-worthy, and pioneering.  l  ValuesTo recruittalents, take the road of sustainable development, research and developproducts and services welcomed by customers, create more values to repaysociety, and contribute to energy saving, environmental protection andconstruction of a harmonious society.  l  GoalTo work down toearth and develop from a long-term perspective to become a top Chinese andworld-competitive specialized developer of fluid filtering and purificationtechnologies and a manufacturer of fluid filtering and purifiers. Our  Advantages 1.Professional Service: Our professional team with over 20 years' strugglewill custom the products you need.2.Favorable price: We adhere to the strategy of small profits but quickturnover for majority of customers with good service.3.Quality Assurance: We are equipped with high quality production machinery, tools and measuring device. We also train a groupof professional  QC and strictly control the quality foreach order.4.After-sale Services: After sales, we have regularfollow-up phone calls or emails, to collect customer's comment and suggestions,not only solve the existing issues, but also take the initiative tothe further improvements. We have professionalafter-sales staffs who can provide training forinstallation, debugging and operation for free (online or telephone). If need, we can also send our engineer for oversea service. Product List     Insulation Oil  SeriesZJA Ultra-high Transformer / Insulation Oil Filtration Machine(1000KV, ±800KV, 750KV, ±660KV project) ( 2 stage vacuum)ZJA High-vacuum Transformer / Insulation Oil Filtration Machine(110KV-500KV project)) (2 stage vacuum)ZJB Transformer / Insulation Oil Filtration Machine (≤110KV) (onestage vacuum)ZJ Vacuum Pumping machine (extract vacuum, dry transformer)GF Dry Air Generator (produce dry air for operators to maintaintransformer, reactors…).JZ OLTC (on-load tap changer) online Oil Filtration MachineQuantitative oil injection machine (customized product)     Turbine Oil Purification EquipmentJT coalescing dehydration Oil Purification Equipment (dehydrationby special filters)DYJC online turbine Oil Purification Equipment (dehydration byspecial filters and vacuum system)ZJC-T vacuum Oil Purification Equipment for turbine oil(dehydration by vacuum system)     Lubricating OilFiltration machineZJC-R vacuum Oil Filtration machine for lubricating oil (machineryoil, hydraulic oil, compressor oil, coolant oil, cutting oil..)ZJC-M Oil Filtration machine for OCS. (oil with high viscosity22-320cst at 40℃)     Other kinds ofoil filtration machineKYJ fire-resistance oil filtration machine (EHC oil)LY plate-frame pressure oil filtration machine (simple, paperfiltration)YL mobile oil filtration machine (simple,cheap)    Waste oil  regeneration machineYNZSY used oil recycling machineYNZSY-LTY used tire oil refining machine      Oil Blending MachineYNZSY-JB Oil Blending Machine(To mix the base oil with additives)      Oil Tester / AnalyzerOil breakdown voltage testerWater content testerOnlineDigital Flow Meter and TotalizerViscosity analyzerFlash point analyzer (close cup)Flash point analyzer (open cup)Interfacial tension analyzerTandelta testerDielectricloss testerAcidtester 
Please send your message to us
*We will reply your inquiry to this Email as soon as we see it