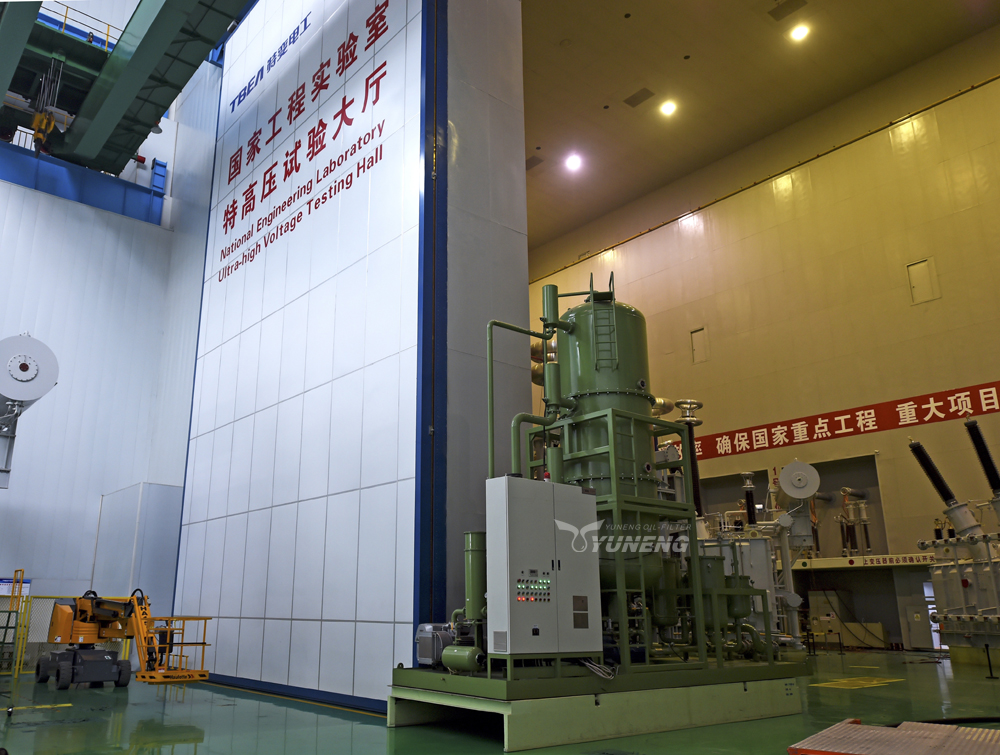 TRANSFORMER INSULATING OIL
Electrical transformers need an adequate insulation. One of the most important components of insulation system is transformer insulating oil. It is a fluid or liquid substance that is common for transformer system and known as the most popular insulating material all over the world.
TRANSFORMER INSULATION SYSTEM
Each transformer has its own complex system of insulation. There always must be a combination of solid and fluid (or liquid) insulating components.
There is a plenty of possible insulating materials, but there are also the most common types.
Transformer insulation can also have major and minor insulation. The major insulation separates windings from the iron core, and the minor is used between the parts of coils or windings.
TYPES OF TRANSFORMER INSULATION
1. FLUID AND LIQUID INSULATION:
Petroleum-based oils are the most common insulation in a practice of many countries.
There also can be different high-flash point fluids:
silicones;

hydro carbons;

chlorinated benzenes;

insulating oils.
2. GAS SYSTEM:
hydrogen;

air;

fluoro gases.
3. SOLID INSULATION:
the most frequently used paper insulation, which can be wood- or nylon-based

other different types of materials
INSULATING OIL TYPES
As we can conclude, the oils can be both as part of insulating complex or can be a main component of it.
There are basic types of insulating oil:
1. MINERAL OIL
Also known as naphthenic oil. It is a naphtha-based product that is the most common in usage as transformer insulating oil.
Mineral oils consist of hydrocarbon components that usually come from residual oil fractions of the appropriate viscosity level. In other words it is a by-product of the petroleum distillation.
2. PARAFFINIC OIL
There is another range of oil that is based on naphtha, but has a different origin and features from mineral oil.
Technically paraffinic oil is a refined mineral oil but in another configuration.
This kind of oil has lower oxidation level. But it's impossible to remove the products of this harmful effect. They dissolve themselves in paraffin, so they spoil the fluid content.
3. SILICONE OIL
It is a chemically produced substance that can be as transformer filling. Silicone oil consists of liquid silicone polymers. They are the chemical analogues of similar organic compounds.
Si atoms replace carbohydrate atoms, and so the substance of silicone oil is formed.
The main disadvantage of silicone oil is that it is hardly biodegradable.
There are also ethereal oils. They are organic and have plant origin. The issue is that they are polluted and aged very quickly.
FUNCTIONS OF INSULATING OIL
1. Liquid insulation between the windings and other parts of transformer;
2. Cooling system;
3. Protection from oxygen and cellulose interaction.
ADVANTAGES OF TRANSFORMER INSULATING OIL
The insulating oil of high quality has its range of positive features
First of all, oil as an insulating medium has high dielectric strength. So it is effective and demands less power costs then the other types of liquid insulation.
Also oils have enough viscosity level, which is helpful in loads of situations. First of all the transformer oil will not have evaporation losses.
Transformer insulating oil not only has higher power efficiency, but also has a wider temperature flexibility. It makes the operation easier and more relevant to circumstances.
INSULATING OIL MAINTENANCE
To keep the insulating oil system in order you should provide complex service.
What is important firstly, the transformer oil must have relevant quality certificate. It also should proceed the analysis before using. So it is not advisable to operate with oils of dubious quality.
Nevertheless, there is a plenty of new technologies that can bring any substance into a clear state.
TRANSFORMER OIL QUALITY INDICATORS
contamination content – oil mustn't have any bad contaminants that may cause failures in a system;

flash point – a temperature, which gives vapor. The higher flash point, the better work of transformer is;

pour point – a lowest temperature, which leads to freezing of oil. This point is crucial for regions with cold climate;

viscosity – a parameter, that is important for heat transfer possibility. It should be low but also not water-like.
YUNENG is keeping on providing you the suitable Transformer Oil Purification machine as your requirements since 1995.