YUNENG Transformer Oil Filtration Machine
Views:1 Author:Site Editor Publish Time: 2018-08-24 Origin:Site
Filtering transformer oil can greatly extend the transformer insulation life expectancy and reduce transformer overheating.

A good indicator of the transformer oil insulation level is its break-down voltage. A breakdown voltage above 60kV is sufficient for all transformers.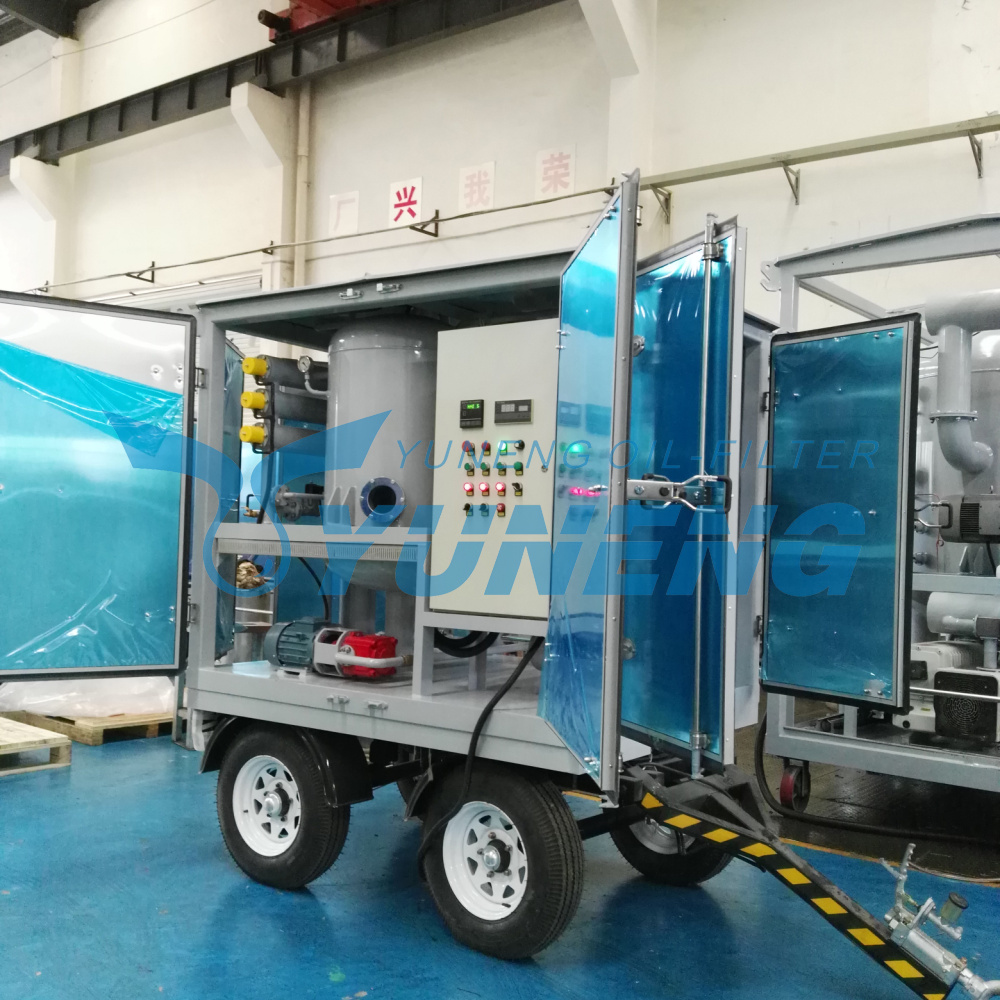 Oil filteration under heat and vacuum is the best method to achieve high break-down voltage.