YN-HYG IEC Standard Transformer Oil BDV Tester
The BDV test of transformer oil is a breakdown voltage test. Used to check the insulation strength of transformer oil. Dielectric strength refers to the maximum ability to withstand the voltage of the insulating oil. This test shows the insulation strength of the transformer oil.
In the use of transformer oil, there are two main purposes, one is for insulation, and the other is to cool the transformer core and other Components. Therefore, when designing a transformer, the use of oil in the transformer depends on the rated voltage. Therefore, the oil should be tested according to the rated voltage.
For the BDV test, place an oil sample from the transformer in a sample vial. When taking out the oil sample from the transformer, the sample bottle should be thoroughly rinsed with transformer oil, and the oil in the sample bottle should be properly drained to prevent moisture in the atmosphere from entering the sample oil.
Product Introduction
The transformer oil breakdown voltage tester manufactured by

China oil purifier

is a full self-reacting device, which is developed according to the requirements in International IEC-156 and International GB507-86 "Transformer Oil Dielectric Strength Mensuration", combining the feedback opinions of all users.

The instrument adopts a single chip as the leading part, and uses the method of "first setting and then testing". The whole process is controlled by an automatic microcomputer. It is operated simply and used conveniently.
Features of Transformer Oil BDV Tester
The instrument has the function of automatic detection. For example, after a startup, it enters a reset state to make the compressor governor reset.

Tiny TPU-A panel printer is adopted for automatic printing out.

Testing times, stirring and stationary time could be changed according to the requirements of users. Sound control and light control remind of continuous print and nonprint.

This instrument adopts full automatic magnon for stirring to abate misproportion and air bubbles of oil samples.
Parameter of BDV Test of Transformer Oil
Working power supply: AC 220V ±10%、50HZ ±5%
Measuring range: AC 0-80kV
Limitative current: 5mA
Measuring accuracy: 1.5%
Speed of Voltage regulation: 2.5kV/S±10%
Presetting: 1-9 times
Stirring time: 0-1 minutes and 39 seconds
Stationary time: 0—10 minutes 39 seconds
Use condition: environmental temperature 5℃—35℃
Relative temperature: ≤75%
Oil cup space: 2.5mm (diameter of oil cup clearance gauge)
Size:  415×315×315mm3
Weight: 28kg
Panel Illustration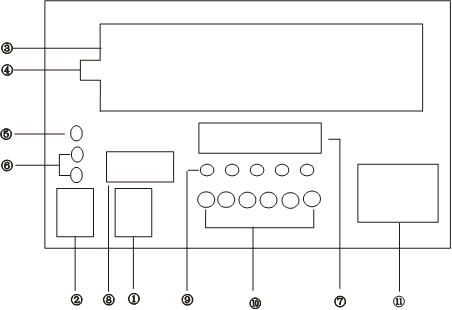 Picture 1: Drawing for Panel
| | | | | | |
| --- | --- | --- | --- | --- | --- |
| ① | ② | ③ | ④ | ⑤ | ⑥ |
| Power switch | Power supply socket | HV chamber | Chamber lock | Earth | 3A Fuse |
| ⑦ | ⑧ | ⑨ | ⑩ | ⑪ |   |
| Display screen | Timer | Indicator light | Function buttons | Printer |   |
Optional Models
YN-HYG-A transformer oil bdv tester, 0 to 80kV

YN-HYG-100 bdv test of transformer oil, 0 to 100kV
Product Images

In addition to transformer oil BDV tester, we also provide transformer oil filtration machine, including single-stage and double-stage. Our company can produce 1,000 sets of oil purifier machine for other fluids every year. We are one of the world's competitive companies specializing in high-tech oil purifier research and manufacture. If you have any questions or needs for our products, please feel free to contact us.