YNZSY-JB Oil Mixing Machine
About the air and water pollution of this series of engine oil mixing machine: No process requires water in the production process of the equipment. There are no chemical reactions involved in the production process, so no emissions will be generated during the factory process and no air pollution will be caused.
About quality control facilities: A quality control laboratory is set up at the production facility of the proposed equipment to conduct on-site testing/analysis of the quality and applicability of various raw materials. In order to produce quality oil blending machines, critical process parameters for each batch will be systematically monitored and controlled. This requires the facilities of rapid analysis and process control laboratories with the necessary instruments and skilled technicians.
Feature & Structure of Oil Mixing Machine
Main Parts
(1) Mixing tank: Loading capacity:250L (for another loading capacity, please contact me for more information)
(2) Circulating pumping pump
(3) Heater
(4) Heat-transfer oil pump
(5) Weighing system
(6) Vacuum system
(7) Electronic control system
(8) Mechanical stirring type
Working Environment
(1) Environment temperature: 0℃ to +45℃
(2) Power source: At buyer's option
(3) Control mode: Automatic program control + manual control
Electronic Control System
(1)Panel display: Loading capacity; Operating Temperature Status display; Operation mode; Operating state; Running time.
(2)Fault Alarm or machine halt: Motor Overload; Fan Motor Overload; motor reverse(APRS Phase inversion controller); control power failure.
Structure of Oil Mixing Machine
(1)The equipment is a combination type, composed of a mixing tank, frame and additives containing box
(2)Equipped with a gas condensing unit
(3)When the liquid level in the mixing tank goes beyond the security level, the machine will alarm in time
(4)Equipped with an oil outlet pump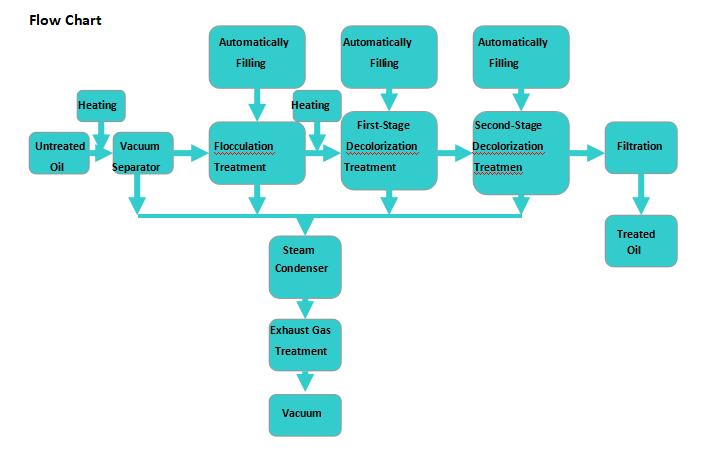 Parameter of Oil Mixing Machine
YNZSY-JB Series Oil Mixing Machine

Name of Parameter

Unit

YNZSY-JB500

YNZSY-JB1000

YNZSY-JB2000

YNZSY-JB5000

Batch capacity

L

500

1000

2000

5000

Working pressure

Mpa

≤0.4

Vacuity

Mpa

-0.08 ~ -0.095

Temperature range

℃

20~100

Working noise

dB(A)

≤85

Filtering accuracy

μm

≤20

Working power

 

(380V-50Hz) 3Phase 4 Wires, or as per buyer's option

Total power

kW

46

66

88

145
*The machine size, the weight will change slightly due to different configurations.
Application

 of Oil Mixing Machine
Oil Mixing Machine is widely used in producing transformer oil, hydraulic oil, heat transfer oil, and other various lubricants.

Based on the agitation, the oil mixing machine adopts fluid internal circulation and multi-channel dispersion design, which can quickly and uniformly mix various additives and base oil. The heating process takes a constant temperature heat exchange system and it won't damage the oil quality which is easily caused by local high-temperature. It uses an additive weighing system which is very accurate.

The oil mixing machin

e

 features an innovative structure and a reasonable layout. It belongs to the "Miniaturized Refined Oil Mixing Machine". 

China oil purifier

 is committed to providing customers with the best blending solution for refined oil.
Product Images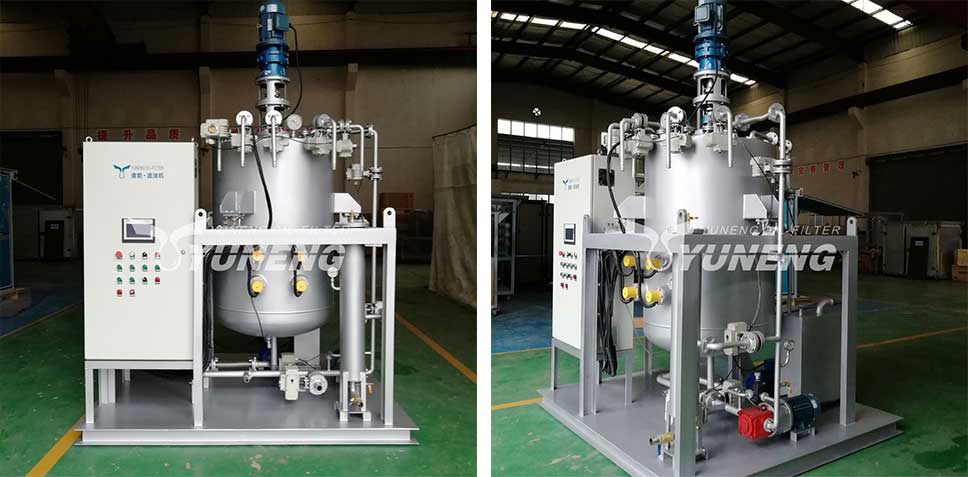 Yuneng is a company specializing in R&D and manufacturing of oil purifier technology and enjoys a high reputation in the oil filtration industry. If you have any questions or needs about our oil blending machine, please feel free to contact us.