ZJ Vacuum Drying Machine For High Voltage Electrical Transformer
The transformer vacuum drying machine is widely used in the installation and maintenance of various large transformers to achieve efficient vacuum drying and vacuum oiling. The device has the functions of fast air extraction, low energy consumption, LCD display and flexible movement. The leakage rate of the unit is less than 1%. The vacuum system is equipped with an anti-oil return device and a phase sequence automatic reversing system to prevent the vacuum pump from running in the reverse direction.
The vacuum drying of the transformer vacuum pump is fast in starting and pumping, so it is especially suitable for the Vacuum of transformers. 
In addition, it can be used for vacuum processing in vacuum metallurgy, welding, chemical, pharmaceutical, coatings and electronics industries.
Product Introduction
The transformer drying vacuum pump appropriates for vacuum drying and also vacuum oil injecting for high voltage electrical transformer from 220kV-1000kV. As well as it adopts an air-cooled rotary vane vacuum pump and roots pump, the functioning vacuum level is 50Pa, the maximum functioning vacuum level can reach 10Pa, the ultimate vacuum level is 1-3Pa. There is a mix of axial fan and also condenser to take care of moisture and also gas from the vacuum pump and roots pump, it can extend time to change vacuum oil while fulfilling emission criteria.
Features of Transformer Vacuum Drying Machine
PLC option available for automatic control

Offering GIS connection

Monitoring digital vacuum degree 

The machine can start quickly

Strong vacuum pump ability

Steady efficiency
Transformer Vacuum Drying Machine Work Flow Chart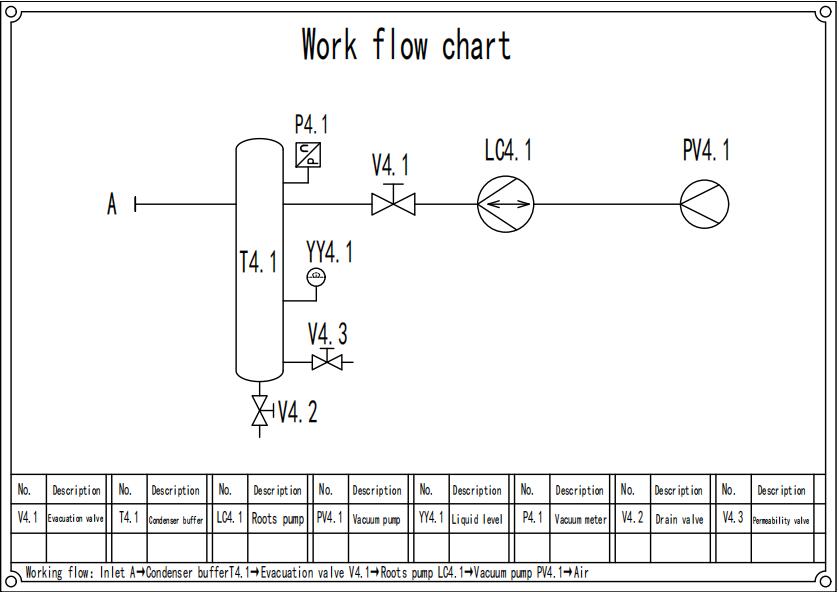 Parameter of Transformer Vacuum Drying Machine

Name of Parameter

Unit / Model

ZJ-70

ZJ-150

ZJ-300

ZJ-600

ZJ-1200

Pumping Speed

m³/h

252

540

1080

2160

4320

Limit Vacuity

Pa

≤3

≤1

Power Supply

380V, 50Hz, 3-Phase 4-Wire (or as requested)

Power

kW

4

6

10

14

27

Pumping Level

2

3

Diameter of vacuum connection

mm

25

40

50

65

80

Size

Length

mm

1200

1300

1500

1600

2500

Width

mm

950

1000

1150

1150

1750

Height

mm

1500

1600

1850

2000

2000

Weight

kg

310

430

520

780

2200
*The machine size, the weight will change slightly due to different configurations.
Advantages

of Transformer Vacuum Drying Machine
With imported backing sliding-vane rotary vacuum pump and Roots blower pump manufactured by LEYBOLD/BUSCH corporation in Germany.

They are reliable in quality, large in air-pump capacity, high in vacuum degree, low noise and can continuously operate for 24H.

With twin-stage vacuum pumps, the roots pump is its main pump, and a sliding-vane rotary vacuum pump is its backing pump.

With imported resistance digital-display vacuum gauge, it is accurate in digital display, convenient in reading and carries out the whole set automatically self-control through cooperating with other components.

Phase order protection: this set has the phase order protection function so there will be no vacuum pump reversal.
Product Images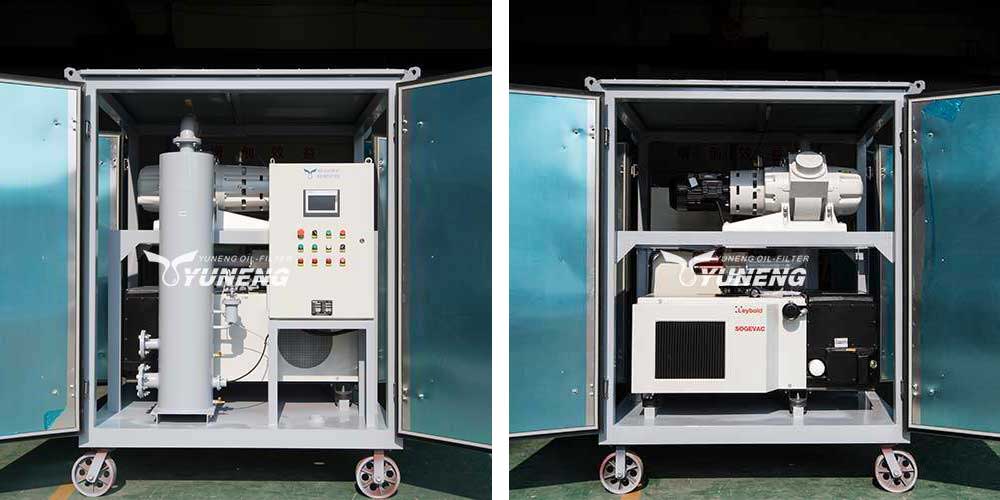 In addition to the transformer drying vacuum pump, we also provide a transformer oil filtration machine, including a single-stage, double-stage and intelligent transformer oil
purification plant. We are one of the world's competitive companies specializing in high-tech oil purifier research and manufacture. We can produce 1,000 sets of oil purifier machines for other fluids every year. If you have any questions or needs for our products, please feel free to contact us.