YNZSY Used Black Oil Recycling Machine
Yuneng's used black oil recycling machine consists of multiple systems:
1. Pretreatment system: After the pretreatment, the waste oil is pumped into the distillation kettle.
2. Distillation system: The oil in the kettle is brought to the working temperature by burning coal, gasoline, or fuel oil. The system is equipped with a stirring system and a thermal insulation system.  
3. Cooling system: Gaseous hydrocarbons will be cooled to the liquid base oil. Gasoline and diesel.
4. Oil storage system: Base oil, gasoline and diesel are taken from the oil storage tank of the cooling system and then pumped into the oil storage tank.
5. Vacuum system: meet the technical requirements, safe and environmentally friendly.
6. Filtration system: Quickly filter out the mechanical impurities in the base oil and gasoline and diesel to obtain high-quality base oil and gasoline and diesel.
Application of Used Black Oil Recycling Machine
Used Oil Recycling Machine is a new type of regeneration equipment, researched and developed by our company and our local famous university (Chongqing University).

This machine adopts the most advanced treatment technology to remove tiny particles in the oil efficiently, such as carbon particles, mechanical particles, depth oxide and so on.

It can also remove colloid and asphalt and restore the oil color to clean and transparent, so as to improve the performance index of the waste oil and make it become qualified clean oil.
Features of Used Black Oil Recycling Machine
Patent Oil Filtration Technology: Using our patented oil filtering technology of minute extension and large filtering area, this not only can wipe out all impurities, including colloid, asphalting, suspended matters and all kinds of chemical compounds, but also can restore the waste oil to its original color.
Vacuum Degas & Dewater: Vacuum degassing and dehydration technology can remove the harmful gas and free water in the waste oil to make sure it can be reused.
Waste Gas Treatment:

Advanced waste gas treatment technology is environmentally friendly, which will prevent our surroundings from being polluted. 

Electrical Control System: The electric control system adopts a concatenate control setting, which is simple, safe and reliable.
Automatic Feeding System: The automatic feeding system can decrease labor intensity.
Small Space Cover Design: The equipment is all new designed, which occupies a small area.
Low Cost: Excellent and visual treating effect and low treatment cost.
Used Black Oil Recycling Machine Flow Chart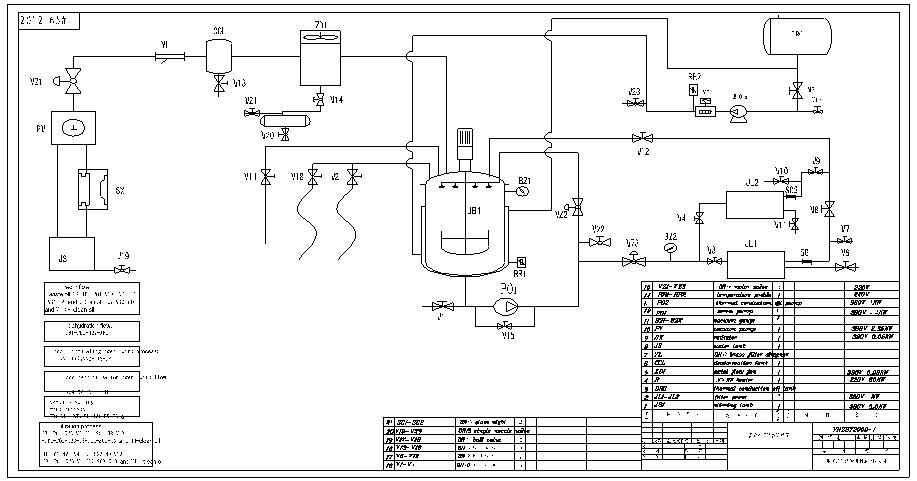 Parameter of Used Black Oil Recycling Machine
YNZSY Series Used Black Oil Recycling Machine

Parameter Name

Unit

YNZSY250-1

YNZSY500-1

YNZSY1000-1

YNZSY2000-1

Treating capacity

L/h

62.5

125

360

500

Loading capacity

L

250

500

1000

2000

Recovery rate

%

75~90

Working pressure

Mpa

≤0.4

Vacuity

Mpa

-0.06 ~ -0.095

Heater temperature range

℃

≤180

Working noise

dB(A)

≤80

Working power

 

(380V-50Hz) 3Phase 4 Wires, or as per buyer's option

Total electric power

kW

50

60

90

110
*The machine size, the weight will change slightly due to different configurations.
Product Image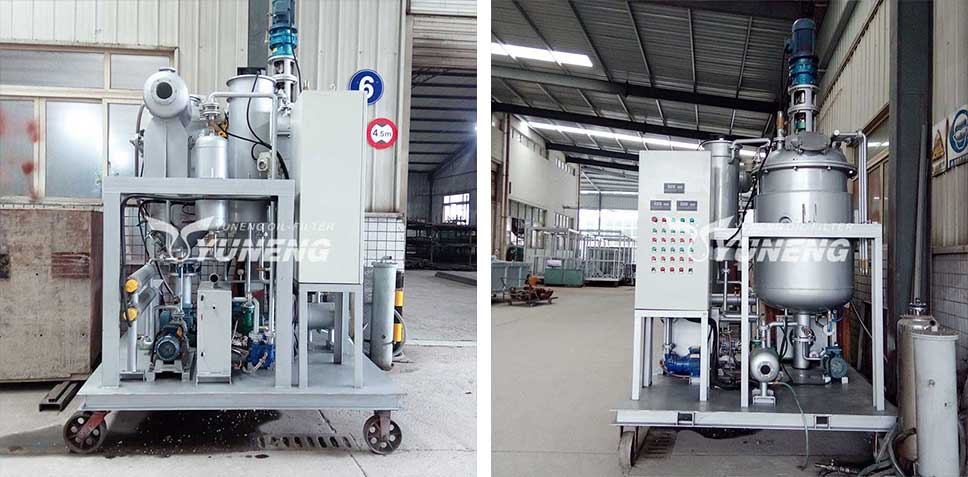 In addition to the used black oil recycling machine, we also provide an oil purification machine that can purify transformer oil, hydraulic oil, lube oil and turbine oil. Yuneng can produce 1,000 sets of oil purifier machine for other fluids every year. We are one of the world's competitive companies specializing in high-tech oil purifier research and manufacture. If you have any questions or needs for our products, please feel free to contact us.
Project Photos
Waste Lubricating Oil Recycling Machine in Saudi Arabia